Today is such a sad day. My body hurts and I have a huge blister in my mouth. School was shit. Like a crappy background noise that grew too loud at times.
I came home with a fever and watched Heathers to pass time.
It was fascinating, as usual. All the intense scenes have that creepy music that wasn't meant to be funny, but still is. I love the usual ignorant parents of the suburbs that can't think of anything other than sophistication and food. The best part, however, are the clothes. Colorful blazers, pleated skirts and checks!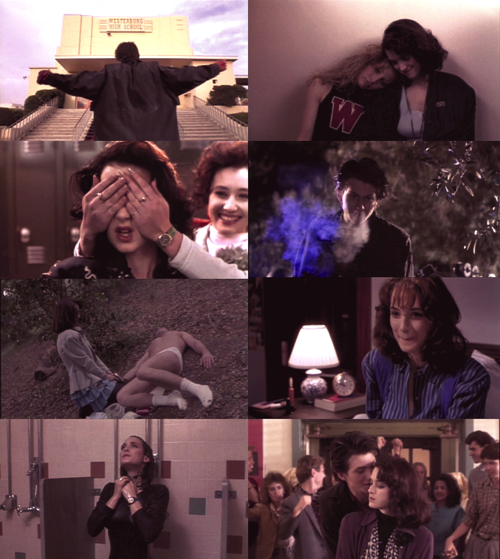 Its almost comical how ignorant everybody is. But then its high school. No surprises here.
Teen angst, jealous friends, suicide, murder, guns, a deranged psychotic boyfriend, neurotic teachers and confusion.



I have missed Looklet dearly.

"Heather says real life sucks losers dry. If you want to fuck with the eagles,
you have to learn to fly."